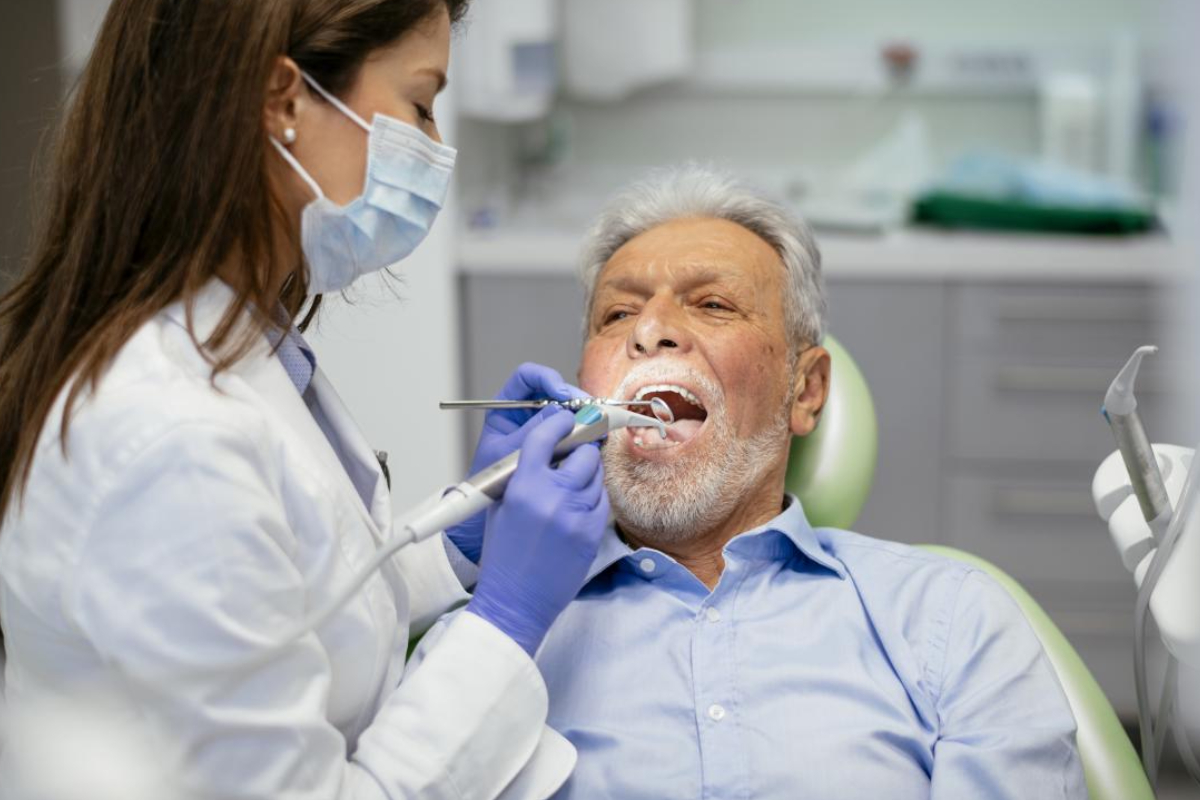 Common dental problems faced by older people
As we age, our oral cavity undergoes many changes, just like any other part of our body. It also requires as much care and attention because the elderly are susceptible to many oral health issues. Most often, senior citizens end up with severe oral problems due to the partial or complete neglect of dental care.
The dental team at 4 Squares Dentistry takes extra care to educate our elderly patients on the various oral issues they are likely to have as they age. We repeatedly emphasise the need for dental health and routine checkups to avoid the following dental health problems:
Adverse effects of long-term medication
Seniors on multiple medications for a long period are bound to face issues like dry mouth, bad breath, and bad taste. Other factors that contribute to dry mouth are inadequate intake of fluids, poor nutrition, the body's inability to metabolise medication, etc.
Treatment:
The most simple way to treat dry mouth is to increase your intake of fluids. For bad breath, your dentist will prescribe a good mouthwash. Above all, proper dental care and oral hygiene routine will help deal with these oral health issues.
Dental issues due to prolonged illnesses.
A compromised immune system and prolonged diseases like cancer can increase thrush, which is an overgrowth of the fungus Candida Albicans. Thrush manifests itself as a whitish rash in the gums or other parts of the oral cavity. The person may also complain of feeling something stuck in the throat.
Treatment:
Fortunately, thrush can be treated very easily with lozenges or an antifungal rinse. It is better for seniors who are more prone to thrush due to illnesses like diabetes or cancer to ask your dentist for a better treatment plan.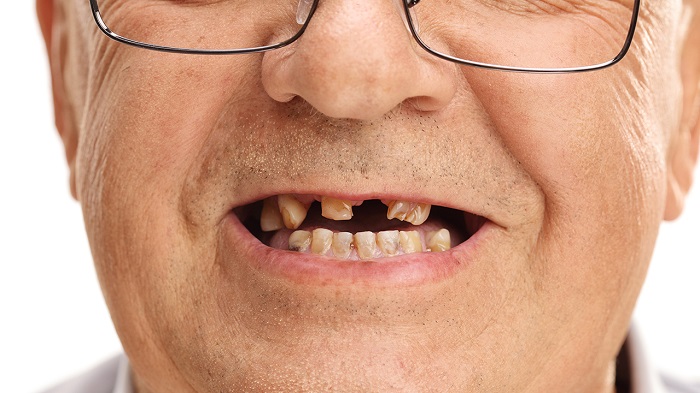 There are many reasons for tooth loss amongst the elderly. Gum diseases, the poor structure of the root canal, falls, and accidents can lead to permanent teeth loss. Some seniors may experience a change in the structure of the jaw bone due to the drifting of teeth.
Treatment:
Loss of teeth invariably leads to poor food intake and poor speech. It can be mitigated by opting for dental implants, bridges and partial or full dentures.
Having stained or darkened teeth is more of a cosmetic issue than a dental one. But prolonged exposure to tobacco elements, caffeine can erode the tooth enamel and make it extremely sensitive.
Treatment:
Teeth whitening is the best option to change the appearance of stained teeth. Porcelain or ceramic veneers are other choices. You can ask your dentist to prescribe a good toothpaste designed exclusively for sensitive teeth.
Gingivitis is a form of gum disease or periodontal disease. The sooner it is diagnosed, the easier it can be treated. Some seniors who have neglected gum disease onset are prone to severe and lasting forms of Gingivitis. Long-term gum disease is perceived as an underlying problem of heart diseases and diabetes.
Treatment:
Prevention is the best treatment for Gingivitis, and it takes nothing more than a routine dental checkup and good oral hygiene habits.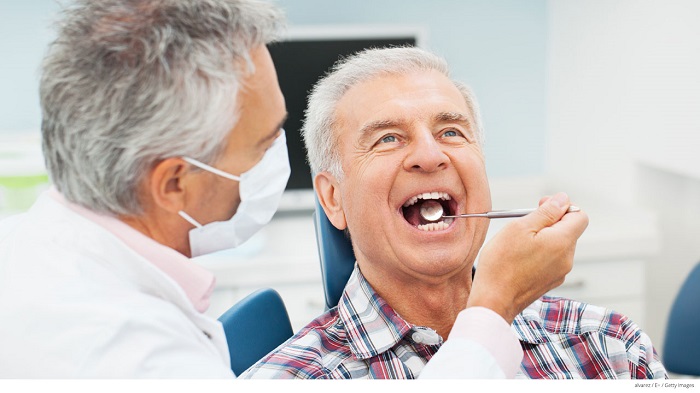 Care for dental implants
Check More – When senior citizens face loss of teeth or weakening of teeth due to various reasons, dental implants are the best solution. Some of them may require more than one crown if they have multiple cavities. Such issues are common as we age because the permanent teeth have been in use ever since they replaced the baby teeth.
It is always advisable to seek expert advice when it concerns dental implants and other accessories like dental bridges or crowns. To make it a lasting investment, dental implants require proper oral care and routine checkups with your dentist.
Care for dentures
It is very common for senior citizens to start using dentures to deal with tooth loss, tooth decay, and other dental issues. However, ill-fitting dentures can cause extreme discomfort and pain. Another common occurrence is Stomatitis, or the inflammation of the oral tissue due to the pressure and rubbing caused by the dentures. If your dentures cause pain, you must inform your dentist right away and have them rectified at the earliest.