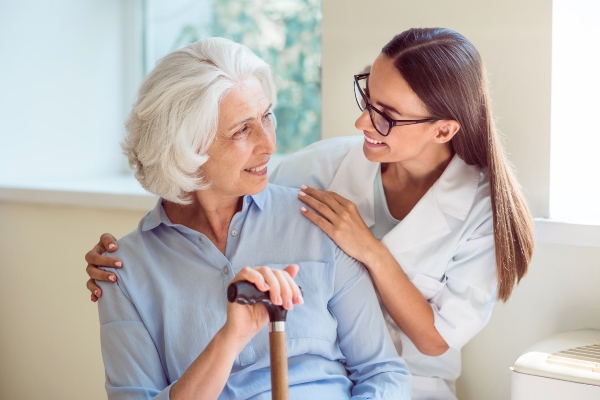 There are many options for caregivers, as the majority of people will eventually need care. Senior care is a booming industry, and it may be an excellent choice to get into that field early on before demand becomes too great to find jobs in this area. To become a caregiver, you should have some knowledge about different aspects of senior care so that you can find work quickly when needed!
Numerous advantages demonstrate why working as a caregiver may be one of the best jobs today, and here are some compelling reasons to support this assertion.
Care workers Job Benefits:
Stable employment
Do you want a stable future with high-paying job opportunities? Then senior care is a perfect choice.
Recruiting specialist Mariana Joseph from Techfetch RPO(https://rpo.techfetch.com/), a leading rpo recruitment company in the USA, says that this caregiving industry sector has seen exponential growth over recent months as it provides high-demand occupations. Given its importance to healthcare and future needs within society, enterprises should look now at hiring specialists like nurses or therapists who can provide quality services while handling increasing numbers of cases due to an aging population.
With technology taking over many of our jobs, demand for human labor has increased dramatically – especially when it comes to caregivers who can assist at retirement homes or within your own family members' households.
The demand of clients seeking care requires a specific caregiver, allowing specialists to work with one or two select clients for years. This promotes job security and ensures that excellent performers receive timely increments from the caregiver agency.
Is flexible
A caregiver has the freedom to work whatever shift they like and can also change their working hours on any given day. They could be available for a client at 3 am if it suits them best! This is an exciting prospect because while you're fulfilling your responsibilities as a carer, you'll still have the time of your own – being able to read books or do online lessons in between caring duties means that there's never too much downtime when things are busy. You get all the benefits of responsibility without sacrificing precious personal time with friends and family members who deserve more than just occasional visits from you during holidays.
The feeling of satisfaction
Working as a caregiver and providing care to those who are going through difficult times in their lives is an honourable pursuit. It not only rewards you with the satisfaction of doing something good but also provides for your financial needs so that you can live comfortably during these tough economic times.
Nowadays, people value more than simply hauling a heavy load from their job; they value making a positive contribution to society too! That's why it has become popular among many career-seekers nowadays to pursue careers where one feels like they are contributing positively towards her community – such as becoming caregivers for others who need help most when life becomes difficult enough that just caring alone isn't enough any more.
A caregiver should always be mindful of the emotional state putting their patient in with every action and decision. Maintaining a positive attitude will help to emphasize your caregiving duties and ensure you do not become emotionally exhausted while caring for someone else.
Professional Training Is Not Always Required
Home care is a way for people to earn money without needing any formal training. To work as an in-home caregiver, you only need the willingness and skills that are learned on the job!
While some specialists may advise reading books on developing the necessary skills to be an ideal caregiver, this is not always a requirement. A person can begin as someone with no understanding of caring for the elderly and succeed in being a successful caretaker. They develop their skills through experience working with different clients from all walks of life who have various needs and personalities that they'll learn more about overtime.
Enhanced Compensation
Although many people are wary of the idea of being a caregiver, it is not all that bad. They can make good money and schedule themselves in advance for more clients if they get enough experience.
When more and more people opt for assisted living, the boom in care services is certain to increase, and the payment gets higher with years of service.
Demand for services is massive.
The senior population in the United States is projected to grow significantly between 2012 and 2050, which will result in a dramatic increase of caregivers needed. Those who select this career today will be able to reap benefits with an increased demand for seniors requiring care within years! A great way to ensure that ageing goes smoothly is by using caregiving services. This has become a valuable service, and it's the best job out there in today's economy
To conclude,
Working in the caregiving career is certainly rewarding. It provides immense personal satisfaction to help those who need it most, and turning this into a job makes you feel like your work has meaning! Read More