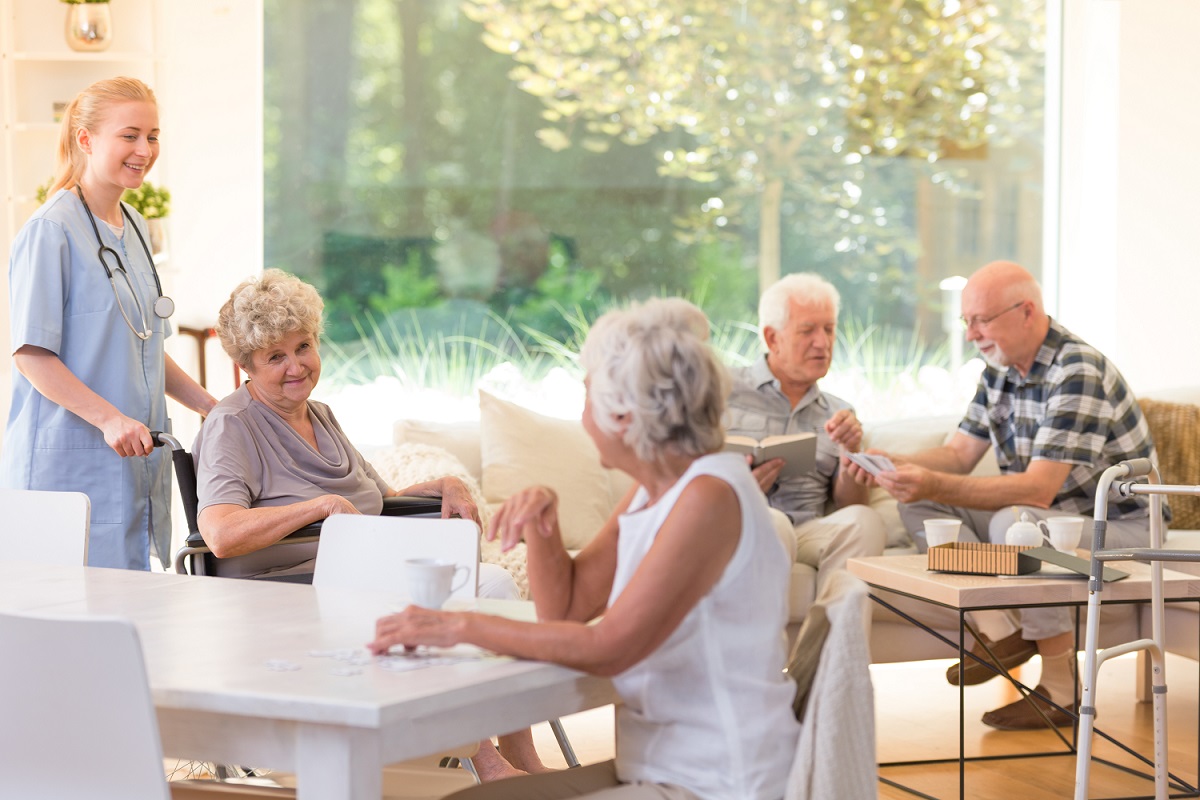 Elderly day care centers are gaining massive popularity in the western and developed countries. These centers are mainly established to offer a safe and supportive environment to the elderly or aged people, who constantly require assistance with their daily/personal routine during the day. The senior citizen day care centre/Senior day care centre is staffed by the geriatric specialist, nurse, and other support staffs.
These facilities offer relief to the family members and caregivers of the elderly people at home. These facilities not only offer the senior citizen to get out of their home, but also provide a great opportunity to socialize and take part in other fun activities. At present, there are thousands of elderly day care centers in the country.
Who Needs An Elderly Care?
Men and women, who are aged 65 and above, are eligible to use the elderly day care service. According to one survey, the average age of the people who are using this service is 72. Most participants suffer health conditions like lack of mobility or memory loss.
Elderly day care services are offered at senior centers, nursing homes, hospitals, churches, and schools. They are also seen offered in rehabilitation centers, shopping plazas and private homes. Typically, a day care services run from Monday through Friday and they work only during the daytime. However, there are facilities that offer programs on holiday, evening and weekend.
Types of Services Offered
The list of service offered may vary from facility to facility. Some of the services offered are transportation, meals and snacks, physiotherapy services, personal care support, administering medicine, social activities, and supervising the seniors (who suffer memory impairment).
Advantages of Elderly Day Care
Elderly day care facilities offer a safe and sheltered place for the senior citizens to spend their day with fun, thereby helping them to improve their physical and mental well being. Some of the activities included are arts and crafts, discussion groups, holiday celebrations and field trips.
The staffs will administer the medicines to the participants on time and also help with performing their daily routine such as grooming, personal hygiene, etc. People with mobility problems are allowed to use wheelchairs, canes, and walkers inside the elderly care facility.
Participants can watch television with other people and keep them occupied throughout the day. It is found that elderly citizens suffer lot of mental trauma when they are left alone at home or unattended very often. In most homes, both husband and wife go for a job and hence the senior citizens are left lonely for the day. With an elderly care facility, the caregivers does not worry about their parents suffering from loneliness.
The cost of availing the elderly care services may vary with different facilities due to the factors like location, list of services provided, etc.
To know the list of elderly care services in your area, you have to check the online or offline business directories. Prepare a list and call them to gather more information about their price, list of service offered, etc. This will help you choose the right elderly day care services that meet your budget and requirement.